Christian Weight Loss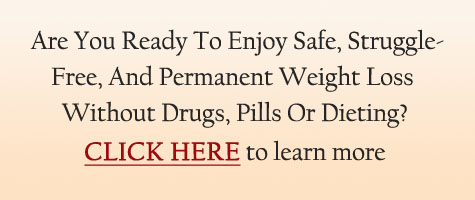 A common experience of those who want to lose weight is temporary success. Temporary success means that they find themselves losing the weight they like on the initial stages of the program, but after awhile gain more weight more than they have lost, then eventually they just quit every effort to have that ideal healthy weight. Some because of this fall into frustration and then depression. This is a one reason why Christian weight loss program is around.
There are three traditional methods that the diet industry advertise aggressively. The first one is through dietary changes. There are a lot of these around including fad diets. If this approach really works why is there a need to be having a variety of approaches? In advertising, these dietary change approaches promise so much, but in reality only 20% of weigh loss is attributed to dietary changes, not 80% or 99%. Dietary changes sometimes even aggravate certain eating disorders such as anorexia and Bulimia.
The second traditional approach is through exercise. Exercise is good for the body. We need it. But why is it that many who are into exercise for weight loss fail? They just end up losing weight for awhile and gaining it faster than the time losing it. This is because this approach is missing out on something important that only a Christian weight loss program can point out.
The third traditional approach to weight loss is what is called "will power" or positive reinforcement technique. Again people find their will power limited and overwhelmed by some other forces and so fail. The Christian weight loss program offers more than this will power to be able to be successful. It offers the power coming from the source of life Himself.

These traditional approaches to weigh loss will always offer only a temporary success because they do not deal with the root cause of the problem. According to recent research the reason why people fail with these traditional programs is that they have what is called "Self sabotaging beliefs and attitudes". This in turn points that people fail because of what is in their mind. It is bad information such as: eat less, get more exercise and a combination of the two.
The secret to weight loss is to deal with this "self sabotaging beliefs and attitudes" first in the mind and diet, exercise etc. come secondary. This is done by stopping in dealing only with the symptoms, focusing on the root cause in the mind and discovering the power beyond your own in God.
If you want to discover more of this life changing Christian weigh loss program I recommend to you a site which I have come across that explains everything about weight loss based on Biblical principles. This site is weightlossgodsway.com. This program is based on a powerful new understanding of God's word and wisdom, on recent clinical research and real experiences.
This program will give you all the necessary information about the real cause of your failure to lose weight. It will guide you to identify the self sabotaging beliefs and attitudes you have and lead you to have a changed mind and further motivate you with divine strength to lose weight. This program is based on the scripture which states that your body is God's temple (I Corinthians 6:19) and so therefore God wants you to have that healthy attractive body. Visit weightlossgodsway.com and discover the Christian weight loss program that will change your whole perspective of weight loss and finally give you the healthy, attractive body you should have.