Christian Based Weight Loss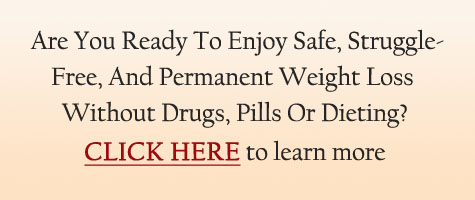 One of the principles that the Christian community all over the world hold on to is to be different and distinctive from the secular world. This does not mean they have to be discriminatory, but rather had to be different when they have a disagreement with the non-Christian world. This also led to the formation of alternatives for Christians including that of weight loss programs. Christian based weight loss programs are now in existence.
These programs are in so many ways similar to that of the other programs in the weight loss industry like the application of nutrition in diet and utilization of exercise. But there are significant distinctive qualities that makes them unique and apart from the secular weight loss programs. This does not mean that these programs are exclusively for Christians, but of course it follows that if you join in it means you would have to adhere to these distinctive qualities.
The first and foremost distinctive quality of Christian based weight loss programs is in the approach. Weight loss is approached first not emphasizing on diet, exercise and will power. The emphasis is on the elimination of "self sabotaging beliefs and attitudes". This is basically a change in perspective or what they call "renewing of the mind" based on the scriptural verse that say that Christians should not conform to the patterns of this world but be transformed by the renewing of the mind (Romans 12:2).

One example of this "self sabotaging belief and attitudes" is the acceptance of the true reason why people fail in their efforts to lose weight. People often fail because they are addicted to eating. In Christian language it is called gluttony. It is basically excessive self indulgence not only in food, but also on money sex and more. This is sin that has to be properly acknowledged and repented upon, before diet and exercise becomes effective.
In Christian based weight loss programs the first step is the renewing of the mind, before exercise and diet. This change would be the source of strength, motivation, drive for the individual to be successful because in it is a connection to the ultimate source of power, God. In line with this is the belief that God desires and intended us to have attractive and healthy bodies. This is based on a scripture verse that says the human body is God's temple (I Corinthians 6:19) and it is our responsibility to take good care of it.
The internet has several of these Christian programs and one that I can recommend and one that is becoming popular is found at weightlossgodsway.com. The weight loss program will help you break the cycle of failure by having a new Christian perspective that will make weight loss permanent. With this program you take no drugs, pills or unproven herbal supplements so you don't alter your body's delicate metabolism and be free from dangerous side effects.
With this program at weightlossgodsway.com you will get a 7 week program of mind renewing scriptural references with 87 customizable exercise program which will suit your pace and one that will work for you plus you will also have a customizable and not the generic "one size fits all" diet. These are backed with 200+ Biblical truth which are confirmed to be powerful through extensive clinical research. So visit and find a permanent solution for your weight problems.